In our last blog post we boiled grease fitting sizes down to three critical dimensions (Thread Size, Overall Height, and Hex) for the purpose of gaining a fundamental understanding of grease fitting sizes and how to determine the right size grease fitting for your application. In this post we will expand on those fundamentals and dive a little deeper into the anatomy of a grease fitting because Murphy's law inevitably comes into place when one finds themselves working in crammed spaces and it never hurts to be prepared!
NOTE: We will once again reference the ¼"-28 Taper Thread Grease Fittings as our example because these are the most commonly used grease fittings.
A figure similar to the one below was used in our last post to help demonstrate the 3 fundamental/primary dimensions used when determining the size of grease fitting you need for your application.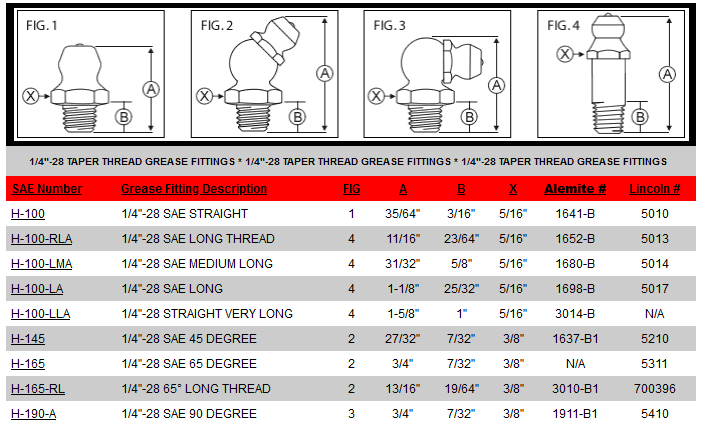 Read More